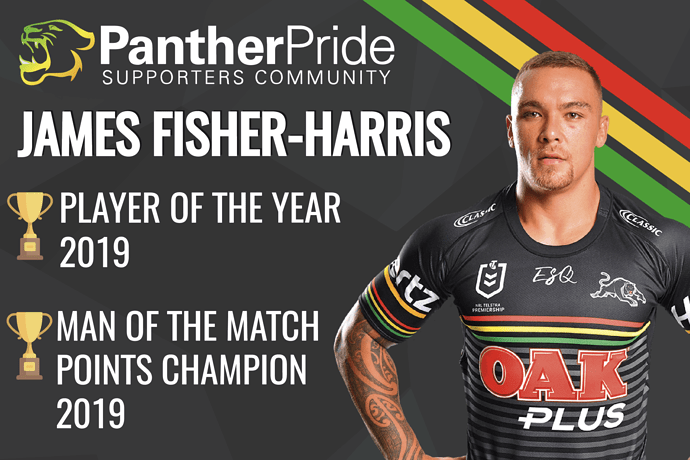 PANTHER PRIDE PLAYER OF THE YEAR

James Fisher-Harris
PANTHER PRIDE MAN OF THE MATCH POINTS CHAMPION

James Fisher-Harris
No surprise here. James Fisher-Harris has taken out both the Player of the Year and the MOTM Points Championship this year. It's not hard to see why, he has been a clear standout this year. Already taking out 3 awards in the Merv Cartwright Awards night.
We are hoping for a repeat perromance in 2020 from JFH, and if this season is anything to go by, he won't disappoint.
So what are your thoughts, have the members got this one right? Are there any other honorable mentions? Give us your thoughts below.