Gear Up. Go Again. '22 kit available now.
Panthers Media | 2 November 2021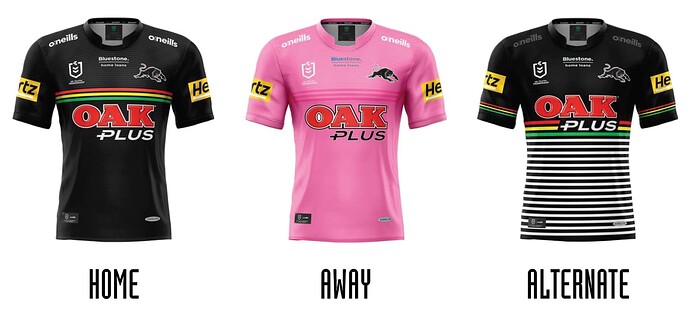 Penrith Panthers is thrilled to unveil the club's on-field and training range for the 2022 season.
Bluestone Home Loans has upgraded its Panthers partnership in 2022, with the Bluestone Home Loans logo to feature on the chest of Panthers jerseys for the next two seasons.
SHOP TODAY: Order your favourite items here
The Home, Away and Alternate jersey designs remain otherwise unchanged from the club's historic 2021 season.
The new-look Panthers training range (tees, singlets, shorts and long sleeve shirt) is also now available for purchase via the Panther Shop.
The 2022 range again features the club's iconic liquorice all-sorts colours while prioritising peak performance with a dynamic combination of lightweight, breathable and quick drying materials.
SOURCE