Who do you consider our greatest Grand Final five-eighth?
Brad Izzard
Steve Carter
Preston Campbell
Jarome Luai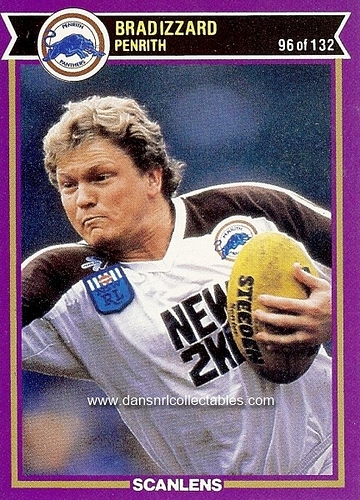 BRAD IZZARD (1990)
A local junior, growing up in Blacktown, who made his first grade debut in 1982, playing 206 games over 11 seasons, including appearing in the 1990 & 1991 Grand Finals (1991 off the bench). He scored 73 tries, including a try in the 1991 Grand Final.
He represented NSW 4 times, scoring twice.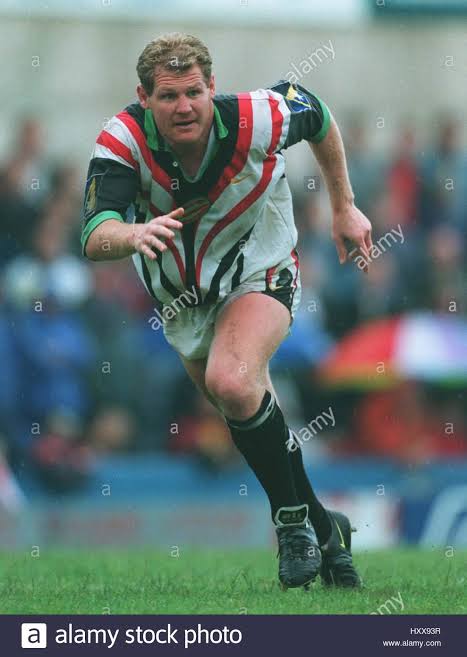 STEVE CARTER (1991)
A Wyong junior, who represented Australian Schoolboys while attending Jamieson High School, he made his first grade debut in 188 and would go on to play 244 games over 14 season, including the 1990 & 1991 Grand Finals (1990 off the bench). He scored 66 tries, as well as kicking 3 goals & 2 field goals.
In 2002 he spent a season at Widnes Vikings, playing 21 games & scoring 4 tries.
In 1992 played 1 game for Country Origin & 1 game for NSW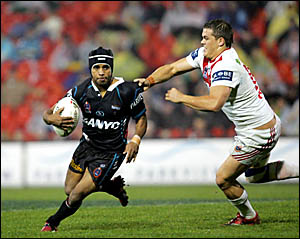 PRESTON CAMPBELL (2003)
An Inverell junior, he made his first grade debut with the Gold Coast Chargers in 1998, playing 14 games, and scoring 4 tries.
Recruited to the Sharks in 1999, he played 54 games over 4 seasons, scoring 24 tries & kicking 24 goals
Joining the Panthers in 2003, he would play 96 games over 4 setons, including the 2003 Grand Final. He scored 43 tries, and kicked 220 goals (including 2 in the Grand Final), and 1 field goal.
A foundation player for the Gold Coast Titans in 2007, where he played 103 games over 5 seasons, scoring 15 tries & kicking 35 goals.
He represented Country Origin 3 times.
He was a member of the 2008 Dreamtime team & 2010 Indigenous Allstars.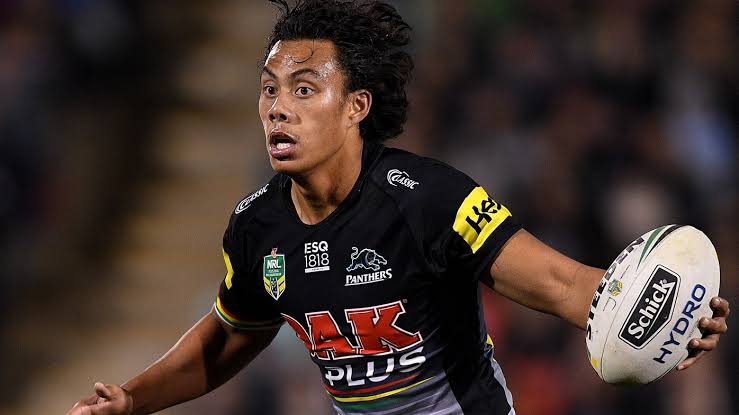 JAROME LUAI (2020)
A St. Mary's junior, who made his first grade debut in 2018. He has played 40 games for the Panthers, including the 2020 Grand Final. He has scored 9 tries & kicked 8 goals.
He had represented Samoa 9 times (5 tests, 4 nines matches), scoring 2 tries & a goal.
I see these 4 players divided into 2 types.
Izzard & Carter were gritty ball players who both appeared in our back to back Grand Finals, starting once & coming off the bench once each.
Meanwhile Campbell & Luai were/are magicians with the ball, who regularly bamboozled defensive lines.
Voting seems to have closed?
WOW - this one was harder than i thought, went with Presto just for the proven x factor.
Want Izzard in the side though, are we doing bench spots

We will be doing bench spots after voting for captain (if the captain isn't already in the side they will automatically get the first bench spot). Undecided whether to go with the traditional 4 man bench, or the extended 8 man bench like we have these days. All players not already selected will be in the poll for the bench
My suggestion is just the 4, but it's your game so up to you…obviously

The main reason I'm looking at an extended bench is that I can see votes being spread fairly thinly over approx 40 players, meaning a tiebreaker involving several players, and potentially a second tie breaker.
Another option I'm thinking of is allowing more votes (possibly up to 10), then selecting the top 4 from that, although neither option may solve the tie breaker problem.
ain't easy Mutley. Preston to me was a standout. As Kevin suggested he had that X-factor. Then so did Brandy (next up). So where does that leave Gower facing stiff competition from Royce and Priddis?
Whatever you decide the bench will never be big enough.

shoulda had a best team never to have played a Grand final. Now that woulda created some debate !!!

Maybe we could do that one next summer Puss


very hard choice. I rate both Izzard & Carter, and Campbell was just as good, but a completely different type of player.
Luai might end up better than all of them, but it's too early in his career.
In the end, I'll go with Campbell, but if you asked me tomorrow, I might choose differently - it's that close!
Can't wait to try & choose between Alexander, Gower & Cleary!
I voted for Carter hands down in my opinion. While Presto was great in 03 he got caught out in defense in 04 (not that we made the gf).
Completely different types of players of course, but as a half/ 5/8 Carter was nothing but consistent all through his long career with us (although some could argue he played one season too many).
Campbell for me - just. Luai second. I think that Luai will surpass Preston in the future.
Agreed BxTom. I think if we do this again in 5 or 10 years, a lot of the current team will be in the side. At the moment most of them, as good as they are, are too young & inexperienced.
I couldn't have SCarter for one reason, in my mind, if the GF would be played under today's rules - he would spend more time on the sideline than on the field

Hard choice, but based on that he epitomised what it was to be a Panther, I went for Scarter.