Who do you consider to be our greatest grand final hooker?
Royce Simmons
Luke Priddis
Apisai Koroisau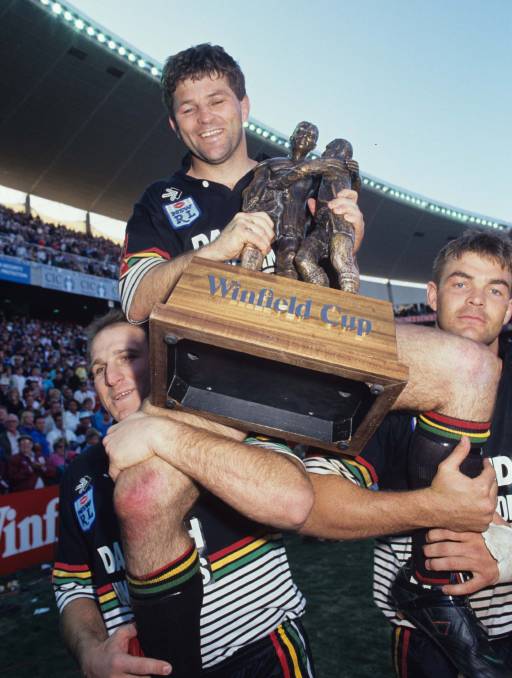 ROYCE SIMMONS (1990 & 1991)
A Cowra junior, he trialled with St George & Souths before being picked up by Penrith. He made his debut in 1980 and played 238 games over 12 seasons including the 1990 & 1991 Grand Finals. He scored 15 tries, including 2 in the 1991 Grand Final, and kicked 1 goal & 3 field goals.
He represented NSW 10 times, scoring 1 try.
He played 10 games for Australia.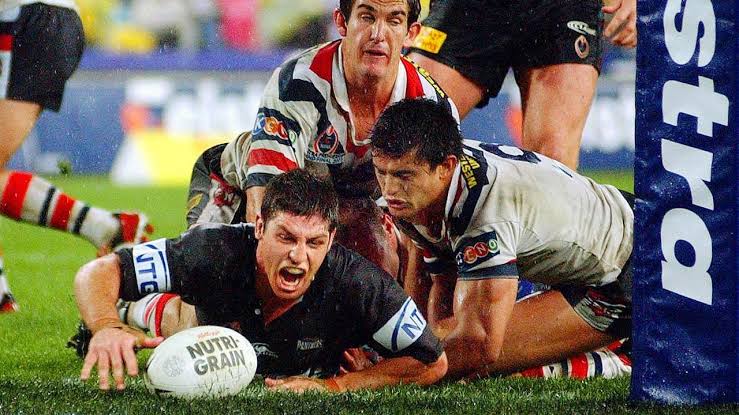 LUKE PRIDDIS (2003)
A Woden Valley Rams junior, he made his first grade debut for Canberra in 1997, and played 44 games over 2 seasons, scoring 11 tries.
Recruited by Brisbane in 1999, he played 79 games over 3 seasons including the 2000 Grand Final, he scored 17 tries.
Moving to Penrith in 2002, he played 162 games over 7 seasons, including the 2003 Grand Final. He scored 34 tries, including 1 in the 2003 Grand Final. He was awarded the Clive Churchill medal in 2003.
He finished his career with St George-Illawarra, playing 30 games over 2 seasons, and was unfortunately overlooked for their 2010 Grand Final team. He scored once for the Dragons.
He represented Country Origin twice.
He represented NSW 5 times (2 during Super League).
He represented Australia twice (once during Super League).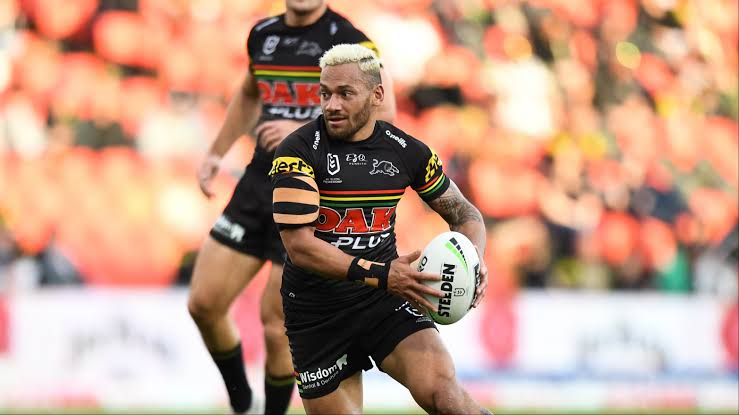 APISAI KOROISAU (2020)
A Berala Bears junior in the Bulldogs junior league, he was recruited by Souths in 2011, making his first grade debut in 2014, he played 14 games including the 2014 Grand Final. He scored once for Sourhs.
He was recruited by Panthers in 2015, he played 16 games, scoring 1 try & kicking 4 goals.
He moved to Manly in 2016, playing 77 games over 4 seasons, scoring 11 tries & kicking 3 goals.
Returning to Panthers in 2020, he has played 20 games, including the 2020 Grand Final. He has scored 3 tries.
He has represented Fiji 19 times (three 9's games), kicking 22 goals.
In my opinion, this is the hardest position to pick in the team.
Royce is one of Penrith's favourite sons and his double in the 1991 Grand Final was one of the great performances over the years.
The Churchill medal wining performance of Luke Priddis is also hard to ignore. His 3 pieces of individual brilliance in the 2003 decider literally won us the game.
Api was the final piece of the puzzle we had been missing in recent years, and his work from dummy half was a major contributor to our minor premiership & Grand Final appearance.
I'll take Priddis. I think his performance in the 03 GF eclipses Simmons's in 91.
Koroisau has another couple of years on his contract so, hopefully, he can help get us our next title.
The heart says Royce but the mind is with Luke. I didn't vote with my heart, Sorry Royce.
Can't go past Roycie, who epitomises what it is to be a Panther in the ilk of Applebee, Goodwin, Van der Voort et al.
Priddis performed on the big stage each time, but Roycie gave 100% every time.
I thought about this for a long time and I am going with Royce. 2 Grand finals and years of Captaincy. Also our first international iirc.
I had to go for Royce. Well know fact he was on the outer with the coach, after years of stellar service to Penrith, NSW and Australia.
Dropped to reserve grade and had the captaincy stripped from him.
Turns it around with two Stella tries in the grand final. Offers to buy everyone in Penrith a beer (I still haven't got mine, and remind him of such every old boys day lol).
Priddis was top shelf of course, and is still heavily involved with the club.
Roycies only goal I was there. Absolutely nailed it (albeit from right in front). Not withstanding the attempt from Roach to put him off.
I would have gone with Priddis