Who is your choice for our greatest lock?
Chris Mortimer
Colin Van Der Voort
Scott Sattler
Isaiah Yeo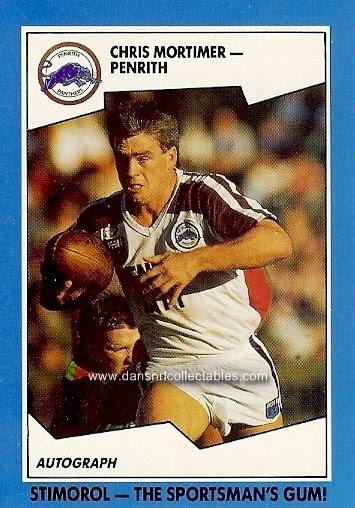 CHRIS MORTIMER (1990)
A Wagga Wagga junior, he was graded with Canterbury in 1978, playing 191 games over 10 seasons, including the 1979, 1980, 1984, 1985 & 1986 Grand Finals. He scored 29 tries & kicked 29 goals & a field goal, including kicking the Bulldogs goal in the 1984 Grand Final.
He moved to Penrith in 1988, playing 59 games over 3 seasons, retiring after playing in the 1990 Grand Final. He scored 6 tries & kicked 12 goals.
He played 5 games for County Origin, scoring once.
He played 9 games for NSW, scoring once.
He played for Australia once, scoring once.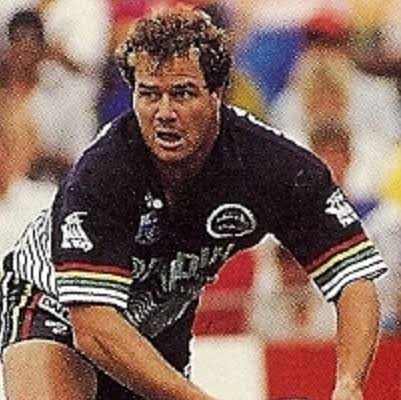 COLIN VAN DER VOORT (1991)
A local junior, he made his first grade debut with Panthers in 1986, and played 117 games over 9 seasons including the 1991 Grand Final (missed 1990 due to injury). He scored 7 tries during his career.
He represented City Origin twice.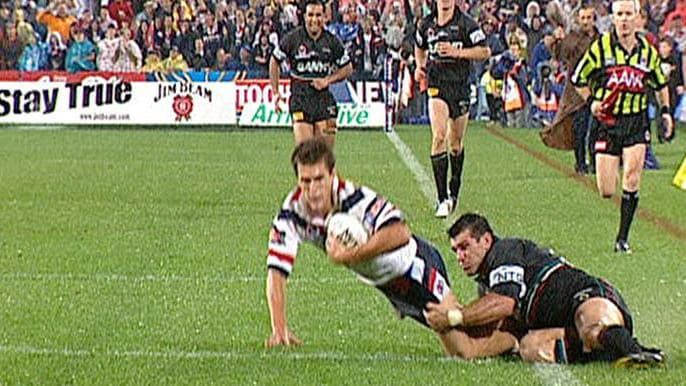 SCOTT SATTLER (2003)
A Runnaway Bay Seagulls junior, he was graded with Gold Coast Seagulls in 1992, playing 6 games over 2 seasons, scoring once.
He moved to the Roosters in 1994, playing just once.
In 1995 he moved to the South Queensland Crushers, playing 8 games over 2 seasons.
In 1997 he joined the Gold Coast Chargers, playing 48 games over 2 seasons, 4 tries.
Recruited to Panthers in 1999, he played 118 games over 5 seasons including the 2003 Grand Final, scoring 16 tries & kicking 1 goal.
He finished his career with Wests Tigers, playing 22 games during the 2004 season, scoring twice.
He represented Queensland once.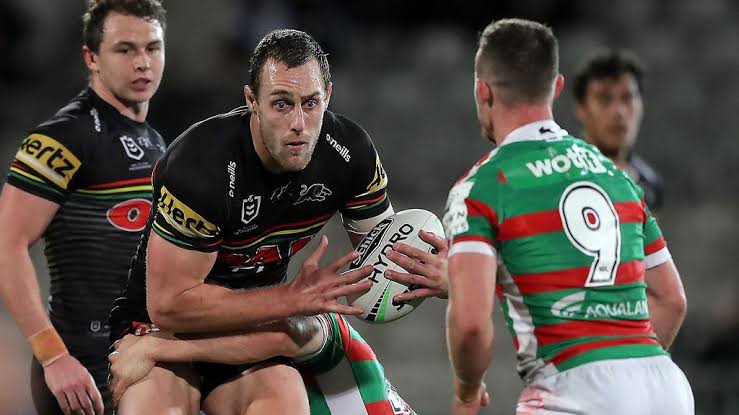 ISAAH YEO (2020)
A St Johns Dubbo & Dubbo CYMS junior, he was recruited into the Panthers junior system in 2013. He made his first grade debut in 2014 including the 2020 Grand Final,and has played 148 games so far, scoring 19 tries.
He has represented Country Origin once & NSW twice.
Another tough one, this time featuring 4 players who often didn't get the recognition they deserve.
Mortimer came to us as a tough, experienced player, who could fill in a number of positions.
Van Der Voort was unlucky not to receive higher honours on several occasions due to injury (which also opened the door to Mortimer playing lock in 1990).
Sattler will forever be remembered for one of the greatest tackles of all time, which was a reflection of his attitude every time he took the field.
Yeo has been one of our most consistent players in recent years, probably only overshadowed by Fisher-Harris.
I went with Yeo, purely for the fact, when he played Origin, his game intensity increased and was a standout IMO.
The GF will be a massive learning curve for all involved but out of our squad, I reckon Yeo will be the one who benefits most from the experience…him AND the Coach, IC got Bellamied and that was the difference !
Had to go for Sattler. If Todd Byrne had scored for the Roosters it might well have been game over. I never get tired of seeing THE tackle.
Interesting - Sattler was 4th in my list
I went for Van Der Voort as he was good over a long time, Yeo was a close second. Sattler, although a good tackle, didn't rate as high.
All very good and somewhat underrated players.
Settler was my favorite even before the 03 season. His skill in both attack and defense combined with his solid work attitude won me other (a trait shared with the others on this list).
And THAT tackle- summed up everything.
I have a strong feeling Yeo will become our most valued player in years to come.
I had to vote for Satts
I think the different eras are even more difficult to line up for the lock position, a role which has changed very much.
I think we all loved Vandy for his efforts each week & injury cost him greater recognition, Mortimer was a solid & tough player thru his career and Satts will always be remembered for that tackle & the skills he brought to the game. But, with still a long way to go in his career I have gone for the Yeo man - tough, skilled & moved to another level in recent times.
I don't get it, if 2 of us have voted from 11 votes, it should be 18% for Yeo…what sort of sideshow you running here Mutley

I get it, it doesn't update immediately…carry on, nothin to see here !
I must have missed the chance to vote as it is all greyed out
Back to the "what sort of sideshow you running here Mutley" ha ha haaaaaa
Voting closes midnight Thursday.


The website handles the votes, I only open the poll
Late vote, been out of internet range. I'll go with Sattler, that tackle may have won us the game. We were doing it tough with injuries, concussions etc & the Roosters had the momentum. If Byrne had scored, the result could have been different.
Sorry I had to snub Van der Voort, he was one of my favourite players as a kid.