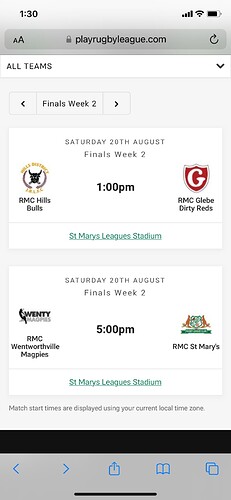 If anyone is looking for a footy fix tomorrow. The finals of the Ron Massey Cup are on at St Mary's.
The winner of the early game between Hills & Glebe goes straight into the Grand Final.
The loser will play the winner of the Wentworthville v St Mary's game next week.
The St Mary's side includes former Panthers Geoff Daniela & Sam McKendry.
I'll be there to cheer on Glebe. Look for a fat middle aged bloke in a 1908 Glebe jersey & a Glebe hat.