Anyone here update us on how the club and playing fields
are handling this weather ???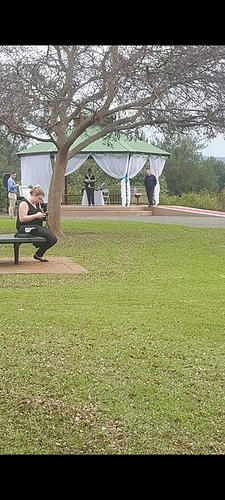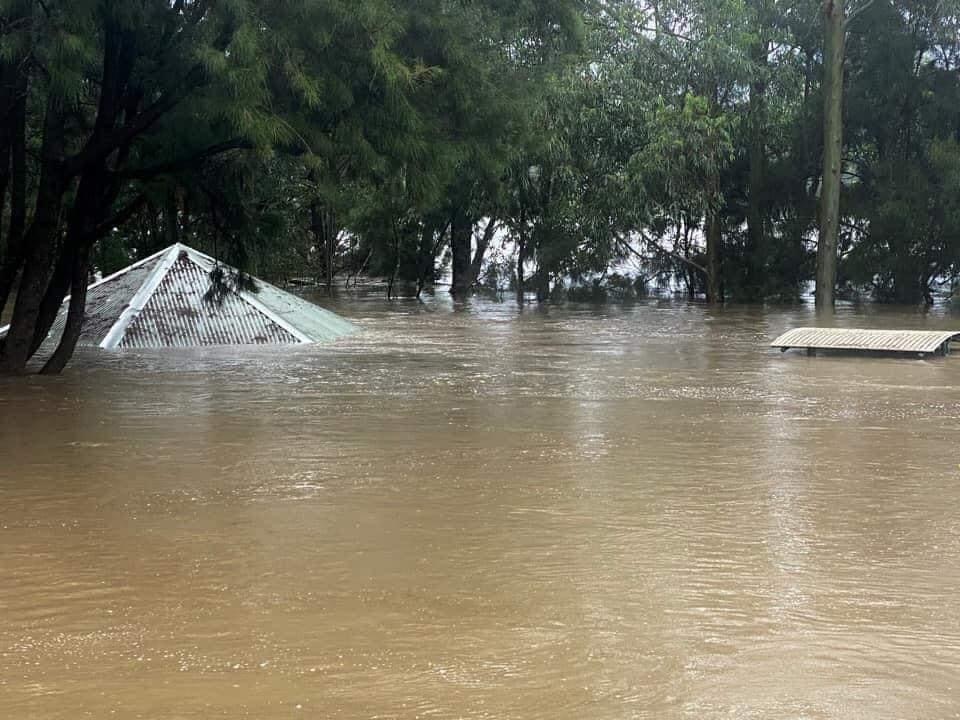 Don't know about the club, but these are a photo comparison of the rotunda near the Japanese gardens, a few hundred metres down the river. It would be at a similar level to the club, although this is right next to the river.
Strike me pink. That's some difference eh?
Training has moved from the academy to Panthers Stadium for this week due to the risk of flooding.
An evacuation order had been issued for the river side of Mulgoa Road. They are expecting the game on Thursday to go ahead as planed at the stadium.
Interestingly the Penrith Paceway has been deemed not a safe place for equine evacuations now so with the modeling based on the "1 in 50" Flood model that area will be at risk.
Hopefully the worst of the rain will be over today.
The evacuation area borders the Academy. As indicated in red below.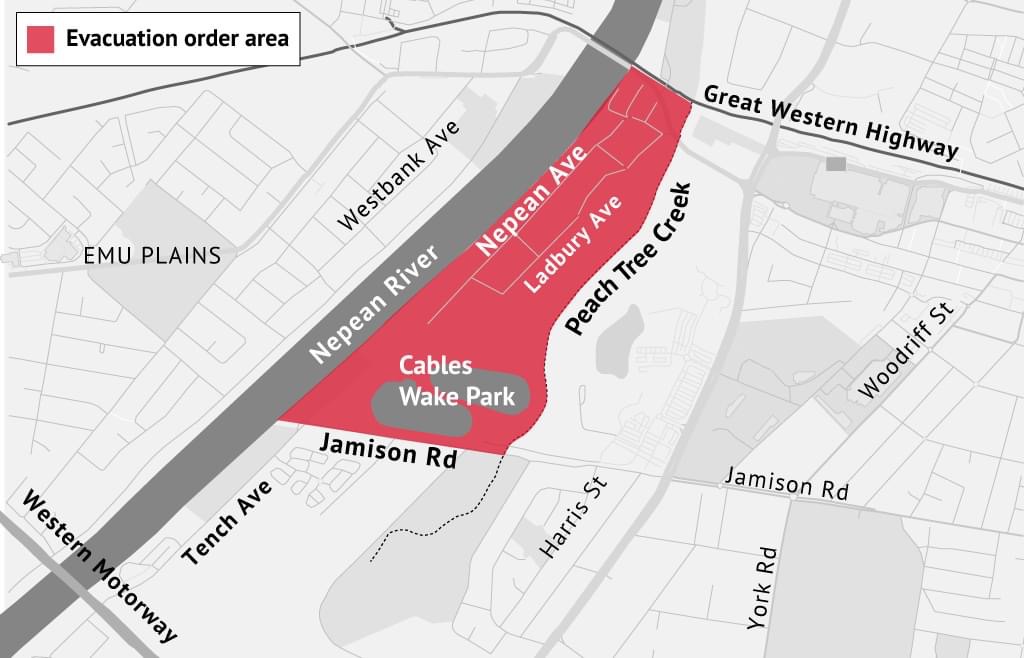 Am I right in assuming that will affect parking at the paceway?
Quite possibly, and with limited parking at the club and the fields (for parking) most likely closed due to wet conditions, it's going to make for a interesting night.